About Hearonymus
News
Here you will find articles about trends and developments in tourism and culture. We also present audio guides from the Hearonymus platform.
Hearonymus in brief
Hearonymus audio guide - foundation and development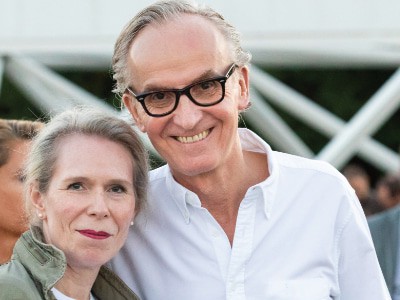 Hearonymus was founded in 2012 by Peter and Claudia Grundmann in Vienna.
The goal was to create a simple and affordable way for businesses in culture and tourism to gain all the benefits of audio guides on smartphones. With the possibility of having the entire content produced externally. The Hearonymus standard audio guide for smartphones was born. In many countries, visitors look forward to now enjoy the same look and feel of the guides in numerous places wherever they are.
Another goal was to make the content of audio guides available to the general public outside of opening hours. Download a guide to your smartphone at home, listen, become curious, go there. In this way audio guides promote your offering.
The idea of a platform for audio guides for smartphones has sparked great interest in the culture and tourism industries right from the start. The numbers from the foundation to the present day show that the concept is well received:
A short extract from our customer list shows the diversity of Hearonymus audio guide customers
Leopold Museum, Bavaria Filmstadt, Pharmacy Museum Brixen, Tiroler Zugspitzbahn, Melk Abbey, Radstadt Tourism Association, Castle Trail in Austria and the Czech Republic
Stralsund Maritime Museum, Potsdam per Pedales, Dachstein Giant Ice Caves, Schlumberger, WESTbahn, City of Vienna, Mauthausen Committee, Teutoburg Forest, Vienna Cemeteries, Liechtenstein National Museum
Brandenburg's historic city centres, Bremen Town Hall, Attersee Tourism Region, Museum of Military History Vienna, inatura, Hans-Peter Porsche Traumwelt, Stiegl, Linz AG, Kalkalpen National Park
Money Museum of the Austrian National Bank, Vienna University of Economics, University of Graz, and many more.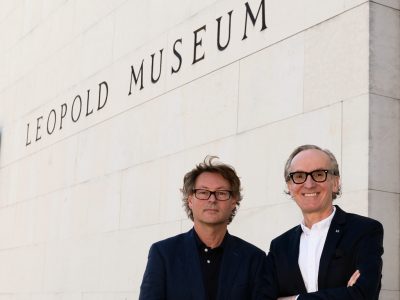 Services
Hearonymus has developed a building block system for every need. The system consists of a basic guide and numerous additional options. Hearonymus can create the entire guide with all content for you. This is the easiest way to get an audio guide.
However, you are also welcome to provide individual modules yourself. We can work with your texts and translations. If you already have finished audio files, we take them over and create the audio guide from them. You only pay for the building blocks you need. Without any running costs.
A number of additional options are available to supplement and expand the basic guide. These include various options in the areas of "Sound", "Image", "Video" or "Accessibility".
Basic building blocks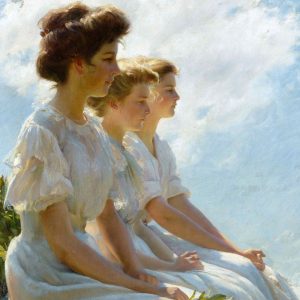 Additional options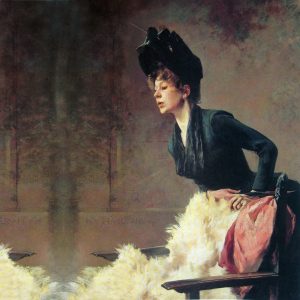 Arts and culture
Hearonymus is the ideal solution for museums, exhibitions and galleries. The Hearonymus audio guide is equally suitable for permanent exhibitions and special exhibitions. Hearonymus is also an inexpensive option for an audio guide for small museums.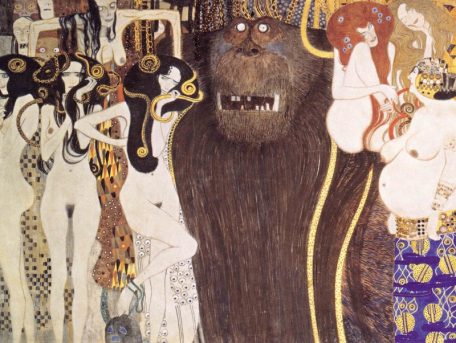 Advantages
familiar number entry possible
no issuing, collecting and maintenance of audio guide equipment
QR codes or NFC tags instead of numbers possible
quiet audio output possible for inconvenience-free operation
free of charge or for a fee – you decide
The purchase of devices is completely eliminated because visitors use their own smartphones. This eliminates the hassle and cost of issuing and collecting, cleaning and the theft protection of equipment. Since the audio guides work 100% offline, WiFi is not required throughout the house. If anything, a hotspot in the entrance area is enough.
Tourism
For the presentation of the highlights of an entire region, city tours, boat trips, train rides or hiking trails: Hearonymus is the perfect solution, as it is for churches, country houses, castles, pilgrimage routes and cellar tours. Getting onto your customers' smartphone has never been easier.
Advantages
Download at home – promotes your offering
Map navigation for outdoor opportunities
"Augmented Reality +" with image comparison works everywhere
Always available, regardless of opening times
Guides work offline (without internet)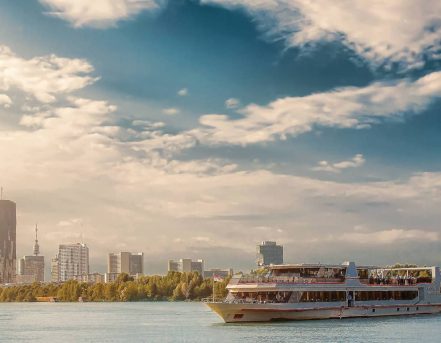 An overview guide for an entire tourism region with the possibility to go into depth at individual stations is a popular classic. Guests download the guide to their smartphone at home and listen to it. This arouses interest and they want to see the sights "live".
Contact and locations
Hearonymus is an Austrian company based in Vienna and with an office in Berlin. Our colleagues are on the road in Germany, Austria, Switzerland, Liechtenstein, Italy and the Czech Republic and look forward to hearing from you.
Imprint & Data protection
Imprint
Hearonymus GmbH
Kreuzgasse 63
1180 Vienna
Fon +43/1/295 84 70
info@hearonymus.com
www.hearonymus.com
Commercial registry number: FN 449172y
VAT-Number: ATU70540836
BIC-/Swift-Code: GIBAATWWXXX
IBAN AT272011182826090600
Disclaimer: Hearonymus assumes no responsibility for the topicality, completeness and accuracy of the information provided.
Copyrights of the pics on the Website:
James Tissot – Yound Lady in a boat (Wikimedia Commons)
Charles Courtney-Curran – On the heights (Wikimedia Commons)
Hugo von Habermann – Junge Dame (Wikimedia Commons)
Gustav Klimt – Beethovenfries (Wikimedia Commons)
Österreich Werbung (Andreas Tischler) – Donauschifffahrt Wien
klaus prokop fotografie – Peter Grundmann
klaus prokop fotografie – Hans Peter Wipplinger, Peter Grundmann
Data protection
Personal data (usually referred to just as "data" below) will only be processed by us to the extent necessary and for the purpose of providing a functional and user-friendly website, including its contents, and the services offered there.
Per Art. 4 No. 1 of Regulation (EU) 2016/679, i.e. the General Data Protection Regulation (hereinafter referred to as the "GDPR"), "processing" refers to any operation or set of operations such as collection, recording, organization, structuring, storage, adaptation, alteration, retrieval, consultation, use, disclosure by transmission, dissemination, or otherwise making available, alignment, or combination, restriction, erasure, or destruction performed on personal data, whether by automated means or not.
The following privacy policy is intended to inform you in particular about the type, scope, purpose, duration, and legal basis for the processing of such data either under our own control or in conjunction with others. We also inform you below about the third-party components we use to optimize our website and improve the user experience which may result in said third parties also processing data they collect and control.
Our privacy policy is structured as follows:
I. Information about us as controllers of your data
II. The rights of users and data subjects
III. Information about the data processing
I. Information about us as controllers of your data
The party responsible for this website (the "controller") for purposes of data protection law is:
Hearonymus GmbH
Peter Grundmann
Kreuzgasse 63
1180 Vienna
Austria
Phone: +43-1-295 84 70
E-Mail: info@hearonymus.at
II. The rights of users and data subjects
With regard to the data processing to be described in more detail below, users and data subjects have the right to confirmation of whether data concerning them is being processed, information about the data being processed, further information about the nature of the data processing, and copies of the data (cf. also Art. 15 GDPR);
to correct or complete incorrect or incomplete data (cf. also Art. 16 GDPR);
to the immediate deletion of data concerning them (cf. also Art. 17 DSGVO), or, alternatively, if further processing is necessary as stipulated in Art. 17 Para. 3 GDPR, to restrict said processing per Art. 18 GDPR;
to receive copies of the data concerning them and/or provided by them and to have the same transmitted to other providers/controllers (cf. also Art. 20 GDPR);
to file complaints with the supervisory authority if they believe that data concerning them is being processed by the controller in breach of data protection provisions (see also Art. 77 GDPR).
In addition, the controller is obliged to inform all recipients to whom it discloses data of any such corrections, deletions, or restrictions placed on processing the same per Art. 16, 17 Para. 1, 18 GDPR. However, this obligation does not apply if such notification is impossible or involves a disproportionate effort. Nevertheless, users have a right to information about these recipients.
Likewise, under Art. 21 GDPR, users and data subjects have the right to object to the controllers future processing of their data pursuant to Art. 6 Para. 1 lit. f) GDPR. In particular, an objection to data processing for the purpose of direct advertising is permissible.
III. Information about the data processing
Your data processed when using our website will be deleted or blocked as soon as the purpose for its storage ceases to apply, provided the deletion of the same is not in breach of any statutory storage obligations or unless otherwise stipulated below.
Server data
For technical reasons, the following data sent by your internet browser to us or to our server provider will be collected, especially to ensure a secure and stable website: These server log files record the type and version of your browser, operating system, the website from which you came (referrer URL), the webpages on our site visited, the date and time of your visit, as well as the IP address from which you visited our site.
The data thus collected will be temporarily stored, but not in association with any other of your data.
The basis for this storage is Art. 6 Para. 1 lit. f) GDPR. Our legitimate interest lies in the improvement, stability, functionality, and security of our website.
The data will be deleted within no more than seven days, unless continued storage is required for evidentiary purposes. In which case, all or part of the data will be excluded from deletion until the investigation of the relevant incident is finally resolved.