Become a Hearonymus partner.
Exclusively in your country.
Would you like to start or expand your own company?
Are you interested in culture, tourism, and apps, and would you like to lead a small team?
You can handle growth, like to make quick decisions and enjoy flat structures.
Are you over 35 years old and have you gained experience in different companies or sectors?
If you answered YES to these questions, then contact us and request the non-binding franchising fact sheet.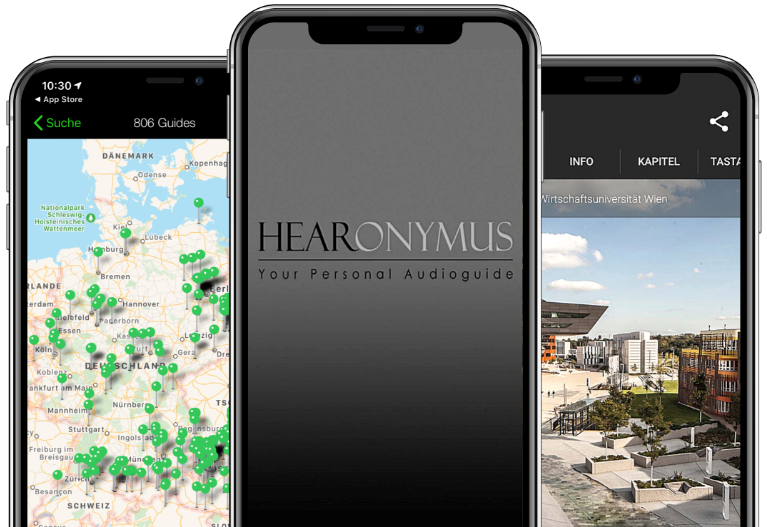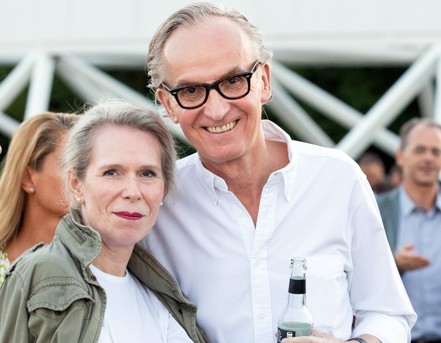 Hearonymus GmbH is an Austrian company based in Vienna and was founded in 2012 by Peter and Claudia Grundmann.
Since its inception, Hearonymus has specialized in the simple, fast and inexpensive creation of multimedia guides for smartphones in the areas of culture and tourism (B2B). Our guides are bought by museums, palaces, castles, city tour providers, even cemeteries and wine cellars, among others. The market potential is huge and is constantly growing.
In the B2C area, we offer the free Hearonymus platform app, which makes it easy to find, download and use the guides. Even offline. The app has already been installed more than 220,000 times on smartphones.
Our approach of offering a cheap and simple audio guide and, if required, taking over the entire content production, has become very popular among businesses in the culture and tourism industries. We now have more than 1,000 audio guides on the platform and Hearonymus is the clear market leader in professional audio guides. Hearonymus is currently being successfully sold in Austria, Germany and Italy.
Strong growth of installations and the platform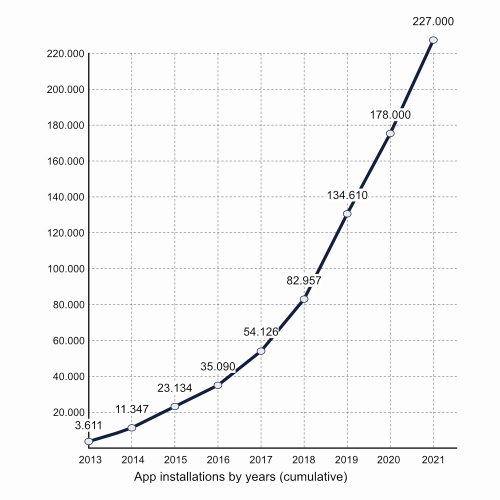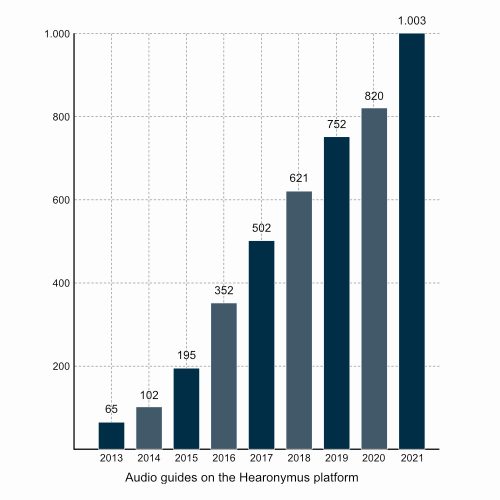 We now want to transfer the ongoing successes to your country. Because we know that a local presence and knowledge of the country, the inhabitants and the language are important factors for success, Hearonymus in your country is to be founded. By a native citizen. As his or her own company. As a franchisee. With all the know-how and expertise that Hearonymus has been able to gather in several countries over the past few years. We know how. You know your country. Together we will continue to grow.
The two short videos give an initial insight into what you can expect from Hearonymus.
If you are interested, please request our franchising fact sheet without any obligation. Please send us some information about yourself  to franchising@hearonymus.com